In order to understand the economy of any country it is imperative to gauge the efficiency of its transportation system. Efficient transport systems provide economic, social and environmental benefits. It results in positive multiplier effects and provides enhanced accessibility to markets, employment and opens avenues for investments. The spine of the Indian transportation network is the Railways and an entire ecosystem has been developed over it. The Indian Railways is the elephant in the room and its prospects have a direct impact on the country's economy and general welfare of the population. To comprehend the progress of the Indian economy without the Railways would be an incomplete task.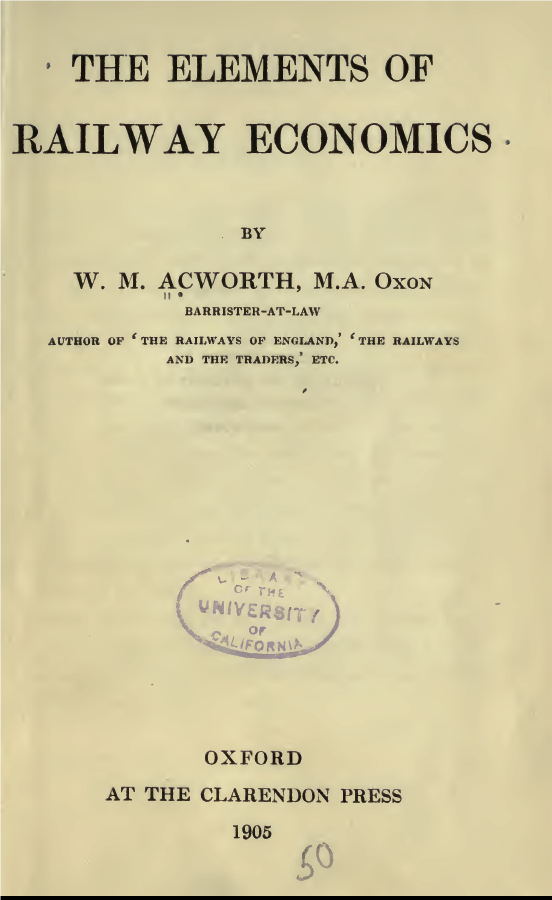 The Indian Railways is a fascinating institution that has contributed greatly towards the socio economic development of the country. It has played an integral part in transporting people and goods across 121,407 kms and 7349 stations. The logistical network created over the years is a maze and its management is certainly a case study in itself. India had its first rail during the time of George Stephenson himself, way back in 1832. Currently it boasts of the busiest routes carrying over 8.2bn passengers and transporting 1.1bn metric tons of freight in a year. It is also the world's 8th largest employer with over 1.31mn direct and several thousand indirect employees (it carries a wage bill of Rs.1,15,271 cr!). A typical steel rail cross sections weigh between 40-70kg/m, excluding the sleeper, nuts, bolts etc. Further the requirement for additional wagons, stations and other related infrastructure pushes the demand for steel, fuel, electricity generation, retail outlets and other offsetting industries. Railways also bear social service obligation of around Rs 25,000 cr every year by carrying passenger services below cost.
The common perception of Indian Railways running late and being notoriously untidy is changing rapidly. Governments in the past and present have continuously worked to innovate, de-bottleneck and streamline the transport of goods and passengers. While many may argue that such improvements are coming at a very slow pace when compared to other countries, there should also be due consideration given with regards to the size of the country, the magnitude of population, state of the economy and constantly changing governments.
Amongst the major developments that have brought in a paradigm shift with regards to the management of Indian railways has been the phasing out of a separate Rail Budget and the decentralization and corporatization of several segments of the institution outside the bureaucratic and political framework (at least partially!). All of these entities have taken advantage of their independence and performed successfully.
IRCON International- A transport infrastructure construction company

Container Corporation of India Ltd (CONCOR)- operates a network of 60 container terminals, offering rail and road container services between the hinterlands and ports, and between major metropolitan areas.

Indian Railways Finance Corporation (IRFC)- a dedicated financing arm of the Ministry of Railways

Rail Vikas Nigam Limited (RVNL)- created to develop projects, mobilize financial resources, and implement projects.

Rail land Development Authority (RLDA)- statutory authority for generating revenue by developing vacant railway land for commercial use.

Dedicated Freight corridors corporation of India Limited (DFCCIL)- established to procure and operate selected new DFC.

RITES- a domestic and international railway and transport consulting company.

Indian Railway Catering and Tourism Corporation (IRCTC)- handles the catering, tourism and online ticketing operations of the Indian Railways.
Passenger experience has improved multifold. Today, we are asked for feedback for the services offered in the railways, something that could not be envisaged even 5 years ago. AC compartments have stewards and captains as in air travel. Security has become a high priority with regular policing and signaling systems have improved significantly avoiding frequent accidents. Travel for elderly people, bio-toilets, cleanliness and quality food have taken center stage. All this has happened by keeping ticket rates at affordable levels. Innovative revenue generation measures such as involving private players, providing space for advertisements, use of vacant properties, value added services such as short term AC accommodation and assisted travel programs have offset the rising costs. Raising investment funds from the market and other private players through debt and equity has augured well for the railways and reduced the burden of the government.
While emphasis has been given to passenger traffic there has been little improvement with regards to the major revenue generator the Freight Rail segment. Earnings from this segment, account for 65% of total revenues in FY18 and are used to cross-subsidize the passenger segment. In the 1950's rail contributed to nearly 70% of the freight traffic the rest being handled by road, however things have reversed now and rail has hardly 20% of the market share compared to the road. Majority of the freight business is supported by 9 commodities: coal, iron, steel, iron ore, food grains, fertilizers, petroleum products etc. Freight trains still use nearly two-thirds of the rail network that is allocated to passenger trains. There is seldom regard for timetables and they are given the lowest operational priority. Investments in expansion of the freight corridor is finally witnessing traction. Anticipating the increased relevance of rail network in the economy the government has allocated Rs. 1,48,528cr in 2018 which is the highest thus far. Further in order to develop three new arms of Dedicated Freight Corridor (DFC) in the various regions of the country, the investment outlay is Rs 3,30,000 crores. Indian Railways is targeting to increase its freight traffic from 1.15bn tons in Fy18 to 2.16bn tons in Fy20 and 3.3 billion tons by 2030. Passenger traffic is expected to increase from 8.2bn in FY18 to 15.18bn in Fy20. The National Rail Plan (2030) envisages dedicated freight corridors, High speed rail connectivity, network with major ports, integrated multimodal infrastructure. Foreign Direct Investments (FDI) in railway related components reached US$ 897.09 million during the period from April 2000 – December 2017. 6 major global players have shown keen interest in developing ultra-high-speed trains in India.
The private sector participation in India's rail sector is still very low compared to international standards. Huge business opportunity awaits local industries as the government weighs on its Make in India program. Involving customers in building rail lines especially for ports and mines have been a successful experiment. Rail connectivity to ports of Pipavav, Mundra, Mangalore, Kandla, Dahej, Krishnapatnam and Dhamra are evidences of successful private investments in the rail sector. Such PPPs should reduce the industry's monolithic nature and distress the centralized decision making nature of the entity and allow for speedy resolution of problems.
The Railways has built its vision over three important pillars- Infrastructure upgradation, Passenger experience and Preferred Freight carrier. This it hopes to achieve by non-fare enhancement of revenue and imbibing latest technology. It is clear that tracks have been cleared for the growth of this mammoth institution and without doubt it will carry the country along. A journey of a thousand miles has just begun.