Media is filled with epitomized stories of Gurus who appear to be embodiments of PERFECTION. This is seldom the true story. "Practical Speculation" comes as a relief for those who have been constantly bombarded with stereotypical reading material. It is the story of Victor Niederhoffer's roller coaster life which moves from success to failure and again to success finally ending in obscurity. Vic is a five time national champion in squash and a Harvard graduate with a Doctorate in Economics. He worked closely with George Soros and had all the ingredients to become an enviable Fund Manager. However, time would judge him differently.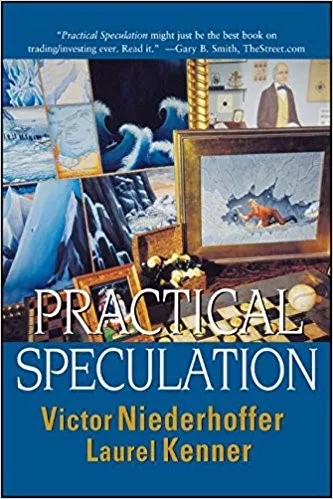 The book show cases all the popular strategies followed by the herd, its pitfalls and why none of them provides a perfect solution. Admittedly, he fills the content with cynicism, perhaps a fallout of his failures. There is emphasis on making rational decisions about the markets and choosing survival first. He warns us on the glorification of various correlations and earnings propaganda purported by the media. Vic also explains how contemporary financial news reports could be done by computers working from a limited database of erroneous ideas and quotes from mediocre money managers, a trap to watch for. He disowns the legendary Benjamin Graham and gives his reasons for the same. He scorns at the corporate leaders who claim they are No.1 and presents a study on the spooky relationship between Hubris vs performance. He shares interesting strategies that have proved useful both on the court and in the market. The book concludes with some suggestions to investors, further reading recommendations and optimism on equity investing.
The book talks about acceptance of failure and the immense learning's that it has to offer. To a response to one of the readers of his columns he quotes " I am not an authority. I am trying to learn. I guess they figure that people trying to learn might have an audience. Perhaps it was my education and my need for a job?"
Both the authors Victor Niederhoffer and Laura Kenner have made sure that a serious subject which is often filled with technical jargons is presented in a simplified manner and spiced with a sense of humor for easy reading.