"Infosys effects 'parking fee' deduction in staff salaries"….Reported The Hindu, earlier this month…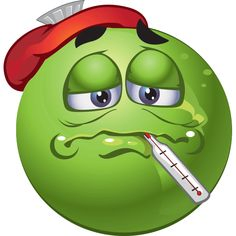 This was a small headline published in the newspaper recently, but it struck me big time. The objective is not to venture into the legality or morality of the charges levied (we have the media to handle that part), our concern is on the IT industry as a whole. Once upon a time, working for an IT company was akin to going to the mall or so it seemed to mere plebs like me who have been surviving in dingy office spaces for most of their careers. Freebies included cab rides, laundry, food along with hippy dress codes, international travel and weekend entertainment. The brightest college students were recruited despite their totally irrelevant backgrounds and paid exorbitantly beyond their talents. Civil, mechanical, electrical, chemical engineers along with those who studied biology, physics, chemistry started coding…. And there began the end of the story!
Today, India boasts itself to be the no.1 Global destination for IT sourcing activities attracting 55% market share of an industry that is worth over $200bn. Thanks to the British occupation, we were left with wide prevalence of the English language in the country, which meant workforces were readily integrable. The industry contributes to 7.7% of the national GDP and is expected to be 10% by 2025. The IT industry had been a darling of the regional and national governments, who lured them through tax sops and free land offers. The businesses were cash rich, zero debt and high margin. Everyone seemed happy- employees, clients, investors….so what's the problem now?
In the last five years from 2015-19, the aggregate profit growth on a yearly basis, for the top 4 IT companies in India has halved to less than 10%. If one removes the dollar appreciation during the period, the scene is dismal. Several factors contributed to this, such as higher competition from other countries, tighter billing rates, protectionist policies of US/Europe, subdued order book growth due to lower spend from key sectors such as BFSI/Auto. But the most common complaint remains the lack of value added services and heavy reliance on wage arbitrage.
IT companies/ departments are no longer construed as a service providing operational support for business units. Instead organizations are increasingly depending on their contribution in driving strategic objectives. Over 35% of global company heads strongly agreed that technology is driving business outcomes, plays a critical role in strategic planning and redefining their businesses. As this trend progresses what companies require from their IT partners will fundamentally change increasing the importance of partner ecosystems.
Global competitors are capitalizing on the blistering revenue growth from digital segments involving new age technology, Accenture has recorded 60% of its FY18 revenue from digital segments. The highest digital contribution among top 5 IT Indian companies is way below at 31% (which may not be accurate as they have classified facelifted ERP services as part of digital as well). This is cited as a primary reason for the fall back of Indian players resulting in slower growth compared to their global competitors. The linear Indian IT model allowed for companies to conduct most of their operations in India employing low cost programmers. However, the emergence of technologies such as AI, Robotics, Big Data analytics and machine learning have made these functions significantly easier to complete and large workforces are no longer required with most roles becoming redundant. This declining demand for traditional services (~50% Revenue) combined with the slow adoption of new tech has been a double whammy for Indian IT.
The rapidly changing requirements and emergence of new age technologies makes upskilling the workforce a priority. Therefore, old processes wherein companies hired hordes of graduates and trained them in key skills will no longer be viable. This is a peculiar nature of the IT industry wherein upgrading the domain knowledge continuously is key to survival, much different compared to the labour involved in other sectors. There already exists a concerning deficit of these specialists and is getting larger as companies struggle to upskill workers. To add to the problem, the quality of graduates have deteriorated significantly over the last decade and most of them remain unemployable.
Indian IT companies have been facing increasing pressures from the protectionist policies being implemented by the US. In order to satisfy regulators, they are setting up delivery centres in US and EU kickstarting research programmes at noteworthy centres of education and hiring local workforce extensively. These expenditures are causing their Dollar costs to rise rapidly and margins may suffer.
Indian IT industry is clearly the elephant in the room, and a pivotal part of the country's growth. The industry directly employees over 4million people and provides indirect employment to over 10million. However, it is important to note the quality of employees that are currently being recruited. They no longer attract the best talent and the pay is considered much lower than other sectors. Most of the freebies are gone. With restrictions on visas, offsite projects are reducing for locals, which was once a great attraction. Apart from these existential issues they must also deal with other factors – delaying large projects citing unfavourable government actions (trade wars), protectionist policies, unexpected economic shocks.
There is a lot of hype always associated with technology companies, but the reality is quite different. Unlike other more mature industries such as Manufacturing, FMCG, Auto etc. IT has just come out of its sunrise status with a lot of handholding. It would require atleast couple of more decades to transform itself into the better or worse. Going forward, Indian IT companies must endure the ongoing test of resilience and display their management capability to be among the largest innovators in the world in order to maintain their global significance. The near term pain will expose the weaker links who would soon burn themselves out. What was once a matter of pride is certainly waning for now.